Website Design in Johannesburg
Swart Digital is a reputable website design and development company located in Johannesburg.
What is website design?
Website design is the systematic process of organizing, conceiving, and thoughtfully arranging content on a website. Today, website design includes more than just aesthetics; it also considers the website's overall operation.
Furthermore, web design also encompasses the creation of web apps, mobile apps, and user interfaces.
Were you aware that web design can have a significant impact on your business's performance in search engines like Google? This means that effective website design can enhance your online visibility and, consequently, your business's success.
Swart Digital is a reputable website design company based in Johannesburg, specializing in designing and building websites that cater to your specific needs and goals.
Our team of highly skilled specialists has the expertise to design and construct a website that not only addresses any online shortcomings your company may be experiencing but also has the potential to exceed your expectations. This, in turn, can significantly contribute to an increase in your online sales revenue.
Web design in Johannesburg
Web design is a multifaceted discipline with numerous components working collaboratively to shape the final user experience of a website. These essential components include graphic design, user experience design, interface design, search engine optimization (SEO), and content creation. Each of these elements plays a crucial role in determining the visual aesthetics, functionality, and overall effectiveness of a website on various devices and platforms. These elements determine how a website looks, feels, and works on various devices. Web design in Johannesburg was done by Swart Digital.
Website Design Company in Johannesburg
Swart Digital is a distinguished website design company based in Johannesburg. We are dedicated to crafting beautiful, well-optimized websites that not only showcase your company effectively but also ensure your online presence is easily discoverable by your target audience.
Why is website design so important?
A well-designed website has the power to make a positive impression on your prospective customers. Moreover, it can aid in nurturing leads and boosting conversion rates. However, even more crucially, it contributes to a seamless user experience, ensuring that your website visitors can effortlessly access and navigate your site with ease.
Who designs the best websites in Johannesburg?
Swart Digital takes pride in designing some of the finest websites in Johannesburg. When selecting a website design company in Johannesburg, it's essential to reach out to the development company and request examples of their previous work. Swart Digital, based in Johannesburg, boasts a substantial list of satisfied clients who can attest to their exceptional services and expertise in the field.
We design WordPress and E-commerce websites, our website solutions are creative, functional, and highly engaging.
Best web designers in Johannesburg
At Swart Digital, we have the privilege of hosting some of the most exceptional web designers in Johannesburg. Whether you're eager to initiate a new project, gain insights into website development and design, or simply seek advice for launching a fresh website development endeavor, our team of experienced web designers is readily available to assist and guide you every step of the way.
Website design prices in Johannesburg
Website design prices in Johannesburg depend on various factors like type, design, quality, SEO considerations & more. Swart Digital in Johannesburg has website package prices to suit your pocket.  We offer affordable monthly website packages which vary in price depending on the client's needs
We have simple website packages starting from R550.00 per month.
Website creators in Johannesburg
In search of website creators in Johannesburg? Look no further. Swart Digital, based in Johannesburg, specializes in crafting visually stunning websites. However, what sets our websites apart is their primary focus on conversion – we design websites that are not only visually appealing but are strategically created to effectively turn your website visitors into valued customers.
Fully responsive web design in Johannesburg
Fully responsive web design in Johannesburg. Swart Digital website designers in Johannesburg build fully responsive websites that your customers will love.
Affordable web design company in Johannesburg
We specialize in creating cost-effective websites that are designed to enhance your digital campaigns, effectively boosting your online presence and engagement with your target audience. Also we are an experienced website design company that creates attractive and effective websites that attract more clients and boost your sales. Our team prides itself on creating high-quality and effective digital solutions that deliver powerful results. We specialize in giving you fully responsive website designs, Swart Digital has established itself as the premier creative agency.
Contact Swart Digital in Johannesburg
Johannesburg
Johannesburg is the largest city in South Africa and the capital of the Gauteng Province. The City of Johannesburg was founded on October 4, 1886. The city is nicknamed Egoli, which means place of gold or Jozi, after the large gold deposit at Witwatersrand. Johannesburg houses the JSE Securities Exchange, which is the largest stock exchange in Africa. The postal code of Johannesburg is 2000.
Johanessburg landmarks
THE NELSON MANDELA BRIDGE
Address: Johannesburg, South Africa, ZA
The statistics for Johannesburg's latest bridge, named after Nelson Mandela and opened on his 85th birthday, are impressive. It took two years to make and cost 38 million Rand to build this famous local landmark. Measuring 284 meters / 932 feet in length, some 1,000 tonnes of structural steel were used in its construction. The bridge links Braamfontein to Newtown and is set to become the central landmark of a newly revived Johannesburg.
NELSON MANDELA SQUARE
Address: Sandton, Johannesburg, South Africa, ZA
A bronze statue of Nelson Mandela at the centre of this square watches over visitors and locals alike as they enjoy its many shops, trendy cafes, and restaurants.
Hillbrow Tower
The Hillbrow Tower is the highest structure in Johannesburg and is probably the city's most recognizable landmark. The Hillbrow Tower (previously known as the JG Strijdom Tower) was built over three years, between June 1968 and April 1971, and is 269m high. It is owned by Telkom (previously by the Post Office) and is used as a microwave tower. It used to boast a revolving restaurant but was closed in January 1981 for security reasons. The tower had a blue illuminated Telkom sign installed on 31 May 2005 and was renamed as the Telkom Joburg Tower.
It is interesting to note that the height of the Hillbrow Tower is virtually the same as the length of the Titanic (269m).
Johannesburg Post Office
This is Johannesburg's oldest public building. It was built in 1897, during the time of President Paul Kruger. The post office clock tower in Rissik Street dates back to around 1900.
Things to do in Johannesburg
Gold Reef City
Gold Reef City is a premiere entertainment destination in the south of Johannesburg, reminiscent of an authentic turn-of-the-century mining town which is conveniently situated close to the centre of Johannesburg or just 20 minutes from OR Tambo Airport. The resort offers a variety of entertainment for both the young and young at heart which includes a state of the art casino, two 4-star hotels, conferencing and team building facilities, a thrilling theme park, a spectacular theatre featuring live productions, and a variety of restaurants and fast foods for every taste. Also located on the premises are the world-renowned Apartheid Museum and the Red Bus City Sightseeing Tours.
Hashtag escape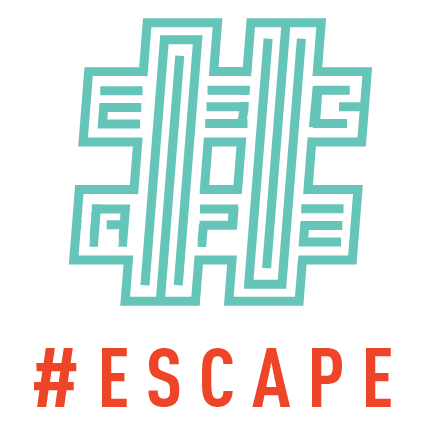 Hashtag Escape is a brand new escape room adventure game based in Johannesburg, South Africa.
You and your team of friends are locked in a mysterious room… You have 1 hour to work as a team and discover the secrets hidden inside, solve the puzzles and escape the room!
It's like a real-life adventure video game! All the rooms and puzzles have been handcrafted.
Do you have what it takes to escape?
Sci-Bono Discovery Centre
Hotels in Johannesburg
Protea Hotel by Marriott Johannesburg Parktonian All-Suite
120 De Korte St, Braamfontein, Johannesburg, 2000
Pablo House – Melville Guest House
3 4th Ave, Melville, Johannesburg, 2109
O.R. Tambo International Airport
1 Jones Rd, Kempton Park, Johannesburg, 1632
Public transport
Eastgate
Johannesburg CBD Bus Stop, Von Wielligh St, Johannesburg, 2000
Cape town
859 Motswaledi Motwsaledi, Johannesburg, 1804
September N S
6th Floor National Building, 84 Market Street, Johannesburg, 2001
+27114922879